PEDAL OPERATED RICE MILL

The prototype Pedal Operated Rice Mill of Manipur Science & Technology is developed under a project funded by the Science and society division of Dept. of Science & Technology, Government of India under the scheme SCIENCE &TECHNOLOGY FOR WOMEN.
The mill is developed particularly for the women and rural housewives. Hence, it has been named NINGOL, which represents the women and the housewives.
Features
a) Length : 84 cm
b) Breadth : 52 cm
c) Height : 92.5 cm
d) Weight : 35 kg
e) Height and handle are adjustable to suit any build.
f) Designed to make exercising an enjoyable experience while milling.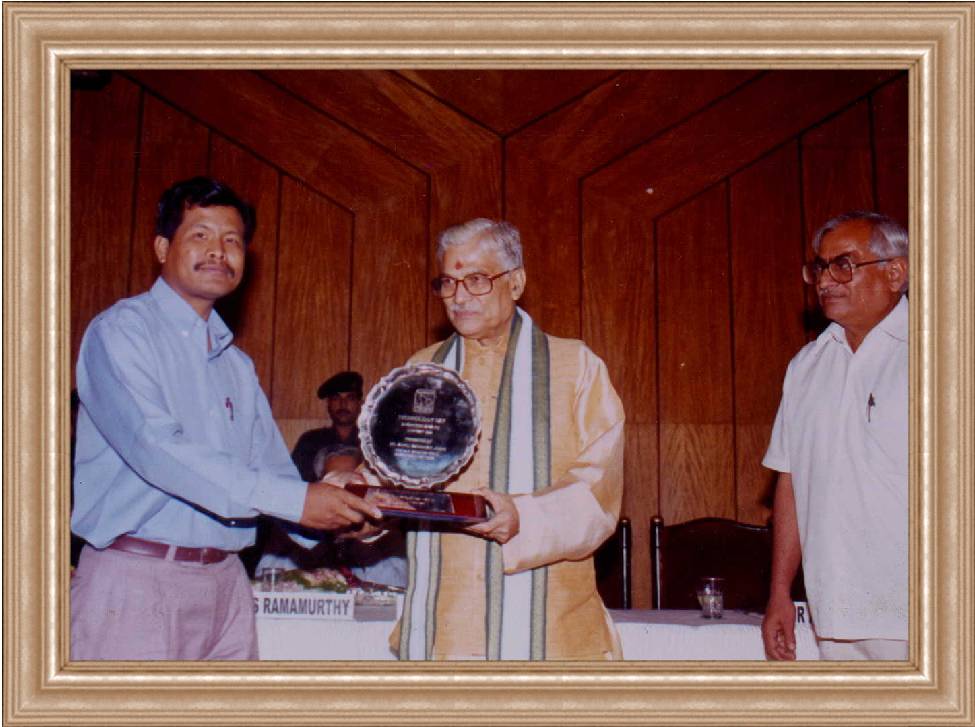 Shri Th. Surendranath Singh receives National Invention Award from Dr. M.M. Joshi, Union Science & Technology Minister.
Success
1) Won National Award 1999
2) Recognised as World Record and included in LIMCA BOOK OF RECORDS-2001